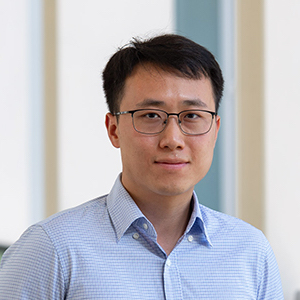 Kaiyang Zhou
Assistant Professor
Department of Computer Science
Hong Kong Baptist University
Email: kyzhou [at] hkbu.edu.hk
---
Dr. Kaiyang Zhou is an Assistant Professor at the Department of Computer Science, Hong Kong Baptist University, working on computer vision and machine learning. He was previously a postdoc at Nanyang Technological University, Singapore, working with Prof. Ziwei Liu and Prof. Chen Change Loy. He received his PhD in computer science from the University of Surrey, UK, under the supervision of Prof. Tao Xiang. His research has been published at top-tier journals and conferences in relevant fields, such as TPAMI, IJCV, and CVPR, with over 5,000 citations. He is an associate editor of the International Journal of Computer Vision (IJCV).
Research interests
Foundation models: large vision/language models, multimodal models, prompting methods
Computer vision: perception (classification, detection, and segmentation), image generation
Machine learning: domain generalization, domain adaptation, transfer learning
News
Professional services
Associate Editor: International Journal of Computer Vision (IJCV)
Guest Editor: IJCV Special Issue on The Promises and Dangers of Large Vision Models
Area Chair / Senior Program Committee: ECCV 2024, CVPR 2024, BMVC 2022, AAAI 2023-24
Organizing Committee: CVPR 2023 Tutorial, ICLR 2023 Workshop, The AI Talks
Reviewer: TPAMI, IJCV, ICLR, NeurIPS, ICML, AAAI, CVPR, ICCV, ECCV, etc.
Software and datasets